Looking to move? We have the homes for you!
Looking to move? We have the homes for you!
Mills REG
·
·
––– views
·
Submitting...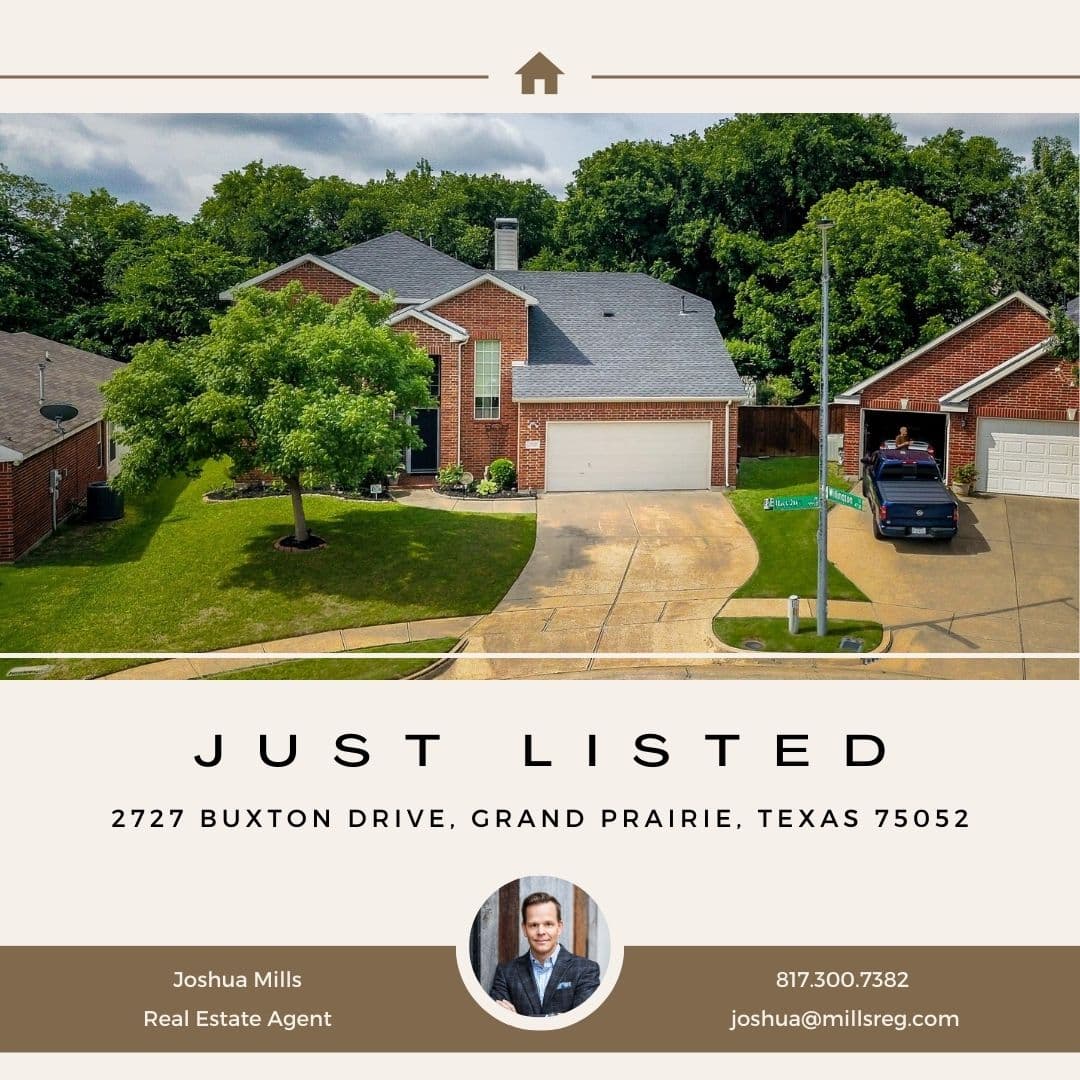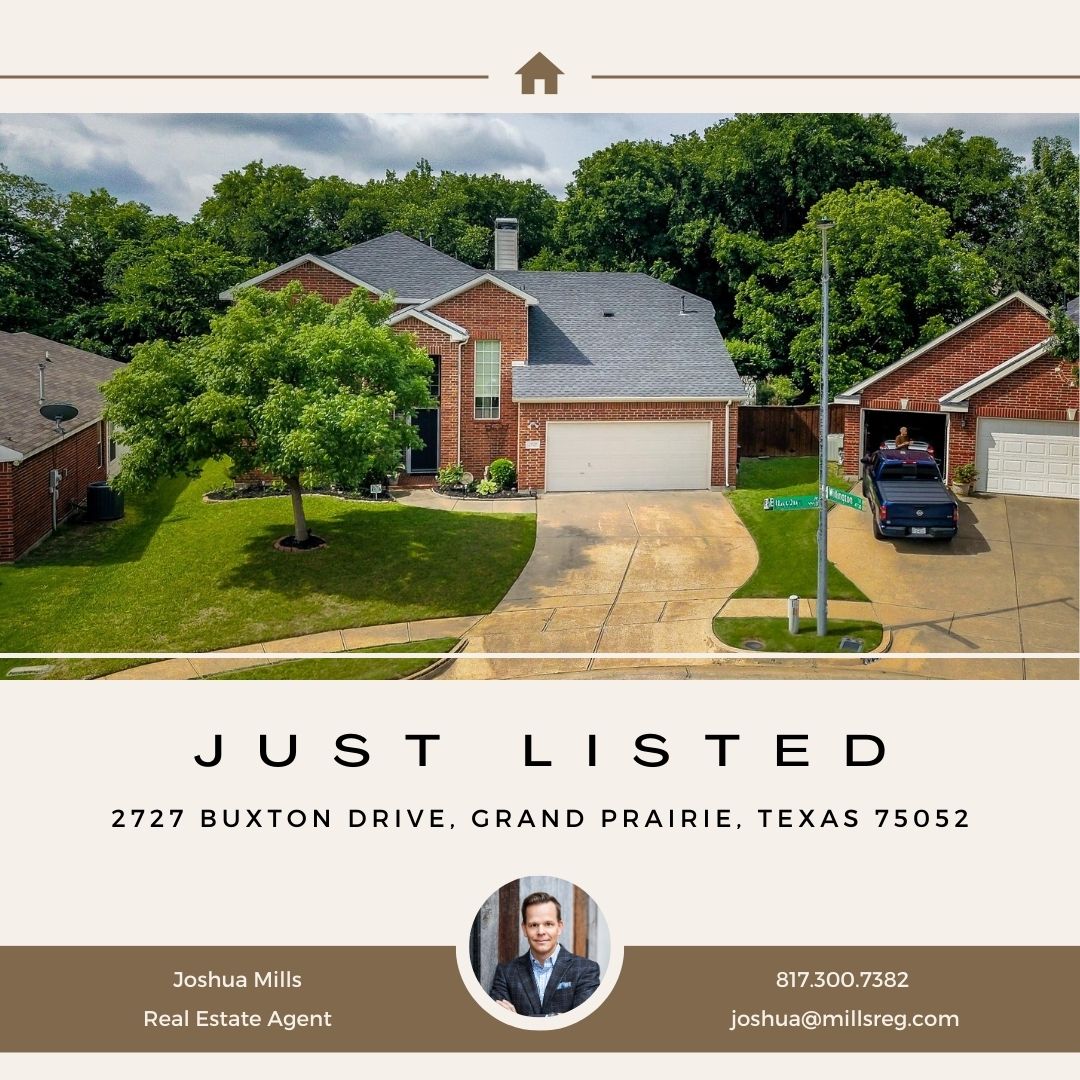 New Listing
This beautiful 4 bedroom home is located on a spacious corner lot with a large backyard and offers 2 living areas including a spacious upstairs gameroom. 🏡
The open floor plan flows naturally into the Island kitchen with plenty of counter space, lots of cabinets, luxury vinyl plank flooring and built in microwave.The kitchen flows into the family room making this a great space for entertaining! 👨‍🍳 Primary suite is downstairs with soaker tub, separate shower and huge closet, all tucked away from three additional bedrooms upstairs!
Meticulously maintained with tons of storage, Conveniently located minutes from 360 and I-20, shopping, hospitals and entertainment!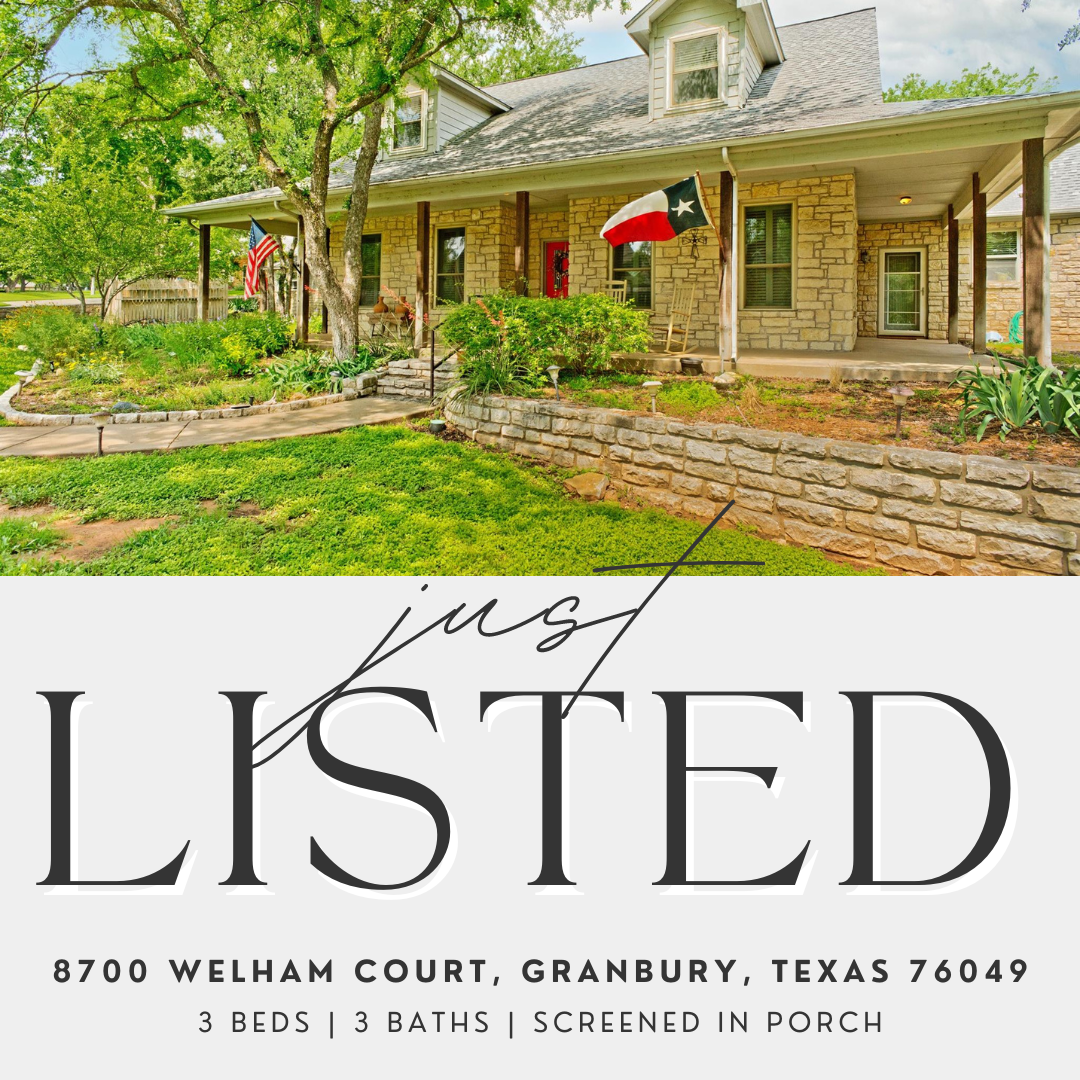 New Listing
Welcome to our luxurious stone home in the gated Pecan Plantation Country Club community! 🏡⁠
⁠ Inspired by Ralph Lauren, this captivating home offers sophistication throughout with meticulous landscaping and lush greenery, creating a picturesque setting for a storybook like experience. 📖⁠
⁠ Impeccable craftsmanship and an open floor plan ensure a seamless flow. The master retreat boasts a custom California closet, claw foot tub, large walk-in shower. 🛁⁠ ⁠
The remaining 2 bedrooms are spacious, along with 1.5 bathrooms, a formal dining room, an office, and a screened in back porch. ⁠ ⁠ The detached golf cart garage provides ample space for your prized golf equipment and more. ⛳️⁠
⁠ This exclusive community offers access to world-class amenities, including a golf course, tennis courts, swimming pools, and a clubhouse for fine dining and socializing.⁠ ⁠ Immerse yourself in a vibrant social scene and forge lasting connections with residents who share your refined tastes and passions. ⁠ ⁠
⁠ 🇨🇱 Chris Maunder ⁠ 🏡 Mills Real Estate Group⁠ 📧 chris.maunder@epicnr.com⁠ 📞. 817-793-7928⁠
New cafe in North Fort Worth does eggtastic breakfast, brunch, and lunch
There's an exciting new restaurant serving breakfast, lunch, and brunch in Fort Worth's Alliance Town Center: Called Eggtastic Brunch Cafe, it's located at 9160 North Fwy. #452, in the same shopping center as Sam Moon, where it opened in mid-April and is already drawing raves from locals for its hearty and well-made dishes, doting service, and cheerful bright atmosphere.
The menu includes omelets, pancakes in a wide assortment of varieties, benedicts, skillets, crepes, and specials such as steak & eggs featuring a substantial 8-ounce ribeye with a side of golden Waffle-House-style hash browns.
They take basics like French toast and give them a little something extra, via treatments such as banana & Nutella French toast with slices of fresh banana. There's also a cinnamon roll option, dipped in batter and fried, then topped with cream cheese icing.
Blue Bell and Dr Pepper collaborate on uber-Texan new ice cream flavor
Do two Texas greats taste great together? Blue Bell and Dr Pepper certainly think so.
The two iconic Texas brands have teamed up to create a new Blue Bell ice cream flavor called Dr Pepper Float. Available now in both half gallons and pints, it combines vanilla ice cream with a Dr Pepper-flavored sherbet.
"The best ice cream floats are made with Dr Pepper poured over a few scoops of Blue Bell," Blue Bell vice president Jimmy Lawhorn asserts in a press release. "Why not put a spin on this popular treat and create our own version? The flavor of Dr Pepper and texture of the sherbet combine perfectly with the smooth vanilla ice cream. You may find yourself reaching for a soda glass instead of a bowl."
Certainly, it's easy to imagine taking Lawhorn's suggestion. Not only could someone eat a scoop of Dr Pepper Float ice cream, they could also make a Dr Pepper float by pouring a can of Dr Pepper soda over some scoops of Dr Pepper Float ice cream in a tall glass.
Half gallons of Blue Bell run about $7.50 to $9 depending on where you buy it, and a pint is $3.50 to $5.
Have you gotten your half gallon yet?
Real Estate News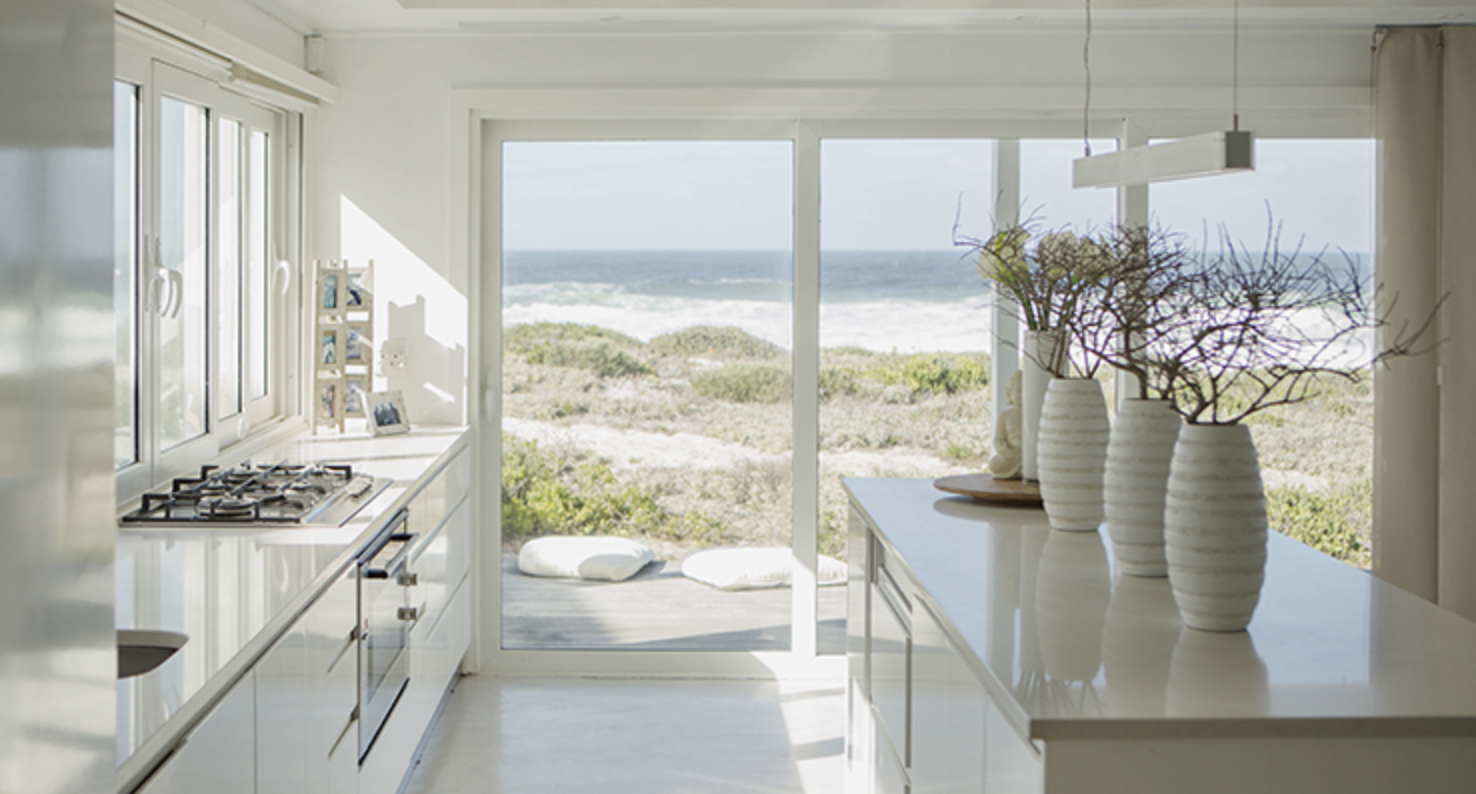 Why Buying a Vacation Home Beats Renting One This Summer
For many of us, visiting the same vacation spot every year is a summer tradition that's fun, relaxing, and restful. If that sounds like you, now's the time to think about your plans and determine if buying a vacation home this year makes more sense than renting one again. According to Forbes:
". . . if the idea of vacationing at the same place every year makes you feel instantaneously relaxed, buying a vacation home might be a wise move."
To help you decide if making a move like this is right for you, let's explore why you may want to consider purchasing a vacation home today.
Benefits of Owning Your Vacation Home
You don't have to worry about finding a place to stay. It can be a challenge to find a rental where you want, when you want. Some summer vacation destinations are more popular than others, meaning your favorite place may be booked up in advance. Bankrate explains why owning your vacation home means you don't have to worry about that sort of inconvenience:
". . . a second home can offer a place to have quality time with your family and ensures that you always have a vacation destination."
It's an investment. Home values typically appreciate over the long haul. That holds true for your vacation home as well, especially if it's in an area with growing market demand. This can help grow your net worth with time.
Vacation homes may provide tax benefits. If you own a vacation home, you may be eligible for tax deductions based on where it is. However, before buying, you'll want to consult with a tax professional to discuss first as taxes can vary by location.
It could potentially turn into a retirement location. If you love the location of your vacation home, you could potentially sell your primary residence and retire there in the future.
How a Pro Can Help You Find Your Perfect Match
As you're preparing for summer vacation, remember, you could potentially visit your second home instead of another rental unit or hotel. If that sounds appealing to you, a
local real estate agent is your best resource. They have the knowledge and resources to help you understand the area and what vacation homes are available in your budget. Plus, these agents can explain the perks of how owning a second home can benefit you.
Bottom Line
If any of these reasons for owning a vacation home resonate with you, reach out to one of our trusted real estate agents. You still have time to enjoy spending the summer in your vacation home.